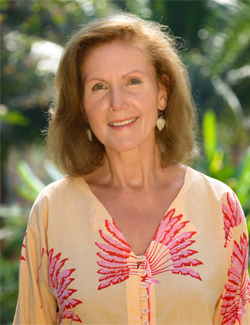 About Me
1988 my studies of the Taoist techniques with Master Mantak Chia started.
I have been trained in the Universal Healing Tao Center, Tao Garden Health & Wellness Resort in Thailand, Since 1998 I am transferring my knowledge as Tao Yoga teacher.
With the empowerment of Divine Spine and Body Straightening, and house clearing my work gained another highlight.
When I met Master Sha in February 2008, a western doctor, healer and Taoist Master, I felt a great interest and a deep yearning for the knowledge of the soul healing, soul communication, soul singing and opening the spiritual channels. The soul, mind, body medicine is combined with my previous Taoist knowledge. It is a big step on my own spiritual journey. I can see the results and benefits with my clients in my daily work as a therapist, consultant and in my workshops and seminars.
I am trained as:
Tao Yoga Teacher
Spiritual Healer
Spiritual Back straightening and pelvic obliquity correction
Divine Soul Healing & Teacher
MET - Therapist
Reiki Master
Applied Kinesiologist
Aura Chakra Balancor
Craniosacral Therapist
Nutrition Counsultant

Download information about me as PDF