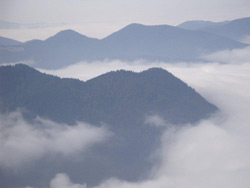 Medial Messages / find the soul's plan
How should I go on?
What is my role in this life?
Why am I here?
What is my task?
Do you want to know more about?
In need of recognition and appreciation?
Do you want to be seen to do so, and know who you really are?
Recognition of one's soul plan
I regard the spiritual world as a channel available, and receive in this manner messages and pass it on. It is a connection and communication between the spiritual and material world. The answers come from the high spiritual planes or from the Akasha Chronicle (from your soul book). If you want to get support on your way, your problems and your causes of disease, a Reading might help you. You get a higher angle.
Topics may include:
Finding meaning in life - life purpose - career / vocation - family - relationships - karma diseases
I put the spark - I will help you to find the direction - I'll give you an impulse